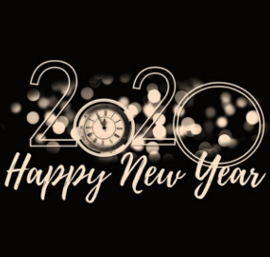 New Year's 2020 is fast approaching. Here at Party Glitters in Brooklyn, Queens and Hauppauge, Long Island, we have a large selection of party supplies to make your New Year's2020 Party an unforgeable experience. Here are a few party ideas for 2020 New Year's Celebration.
Country Karaoke
The Party: Not everyone is a great singer but belting out your favorite tunes always makes for a good time. Get a little friendly competition going by handing out awards for Best Duet, Most Passionate Ballad, Best Spot-On Impersonation, and so forth.
Decorations: Set the mood with a gingham tablecloth and use cotton napkins to line wicker baskets for serving chips or peanuts. Top it off with a lovely floral centerpiece arrangement. At our locations in Brooklyn and Queens you will find all these and many more party supplies.
Poker Night
The Party: Gamble the night away without forfeiting tons of your hard-earned cash. If you win the jackpot, you're guaranteed bragging rights until the next New Year's Eve party.
Decorations: Create a faux poker table by laying down green felt onto any flat surface. If your game is Texas Hold'em don't forget to hang up the Lone Star state's flag. At our location in Hauppauge Long Island you will find these and all other party supplies.
The Roaring 20's
The Party: The Roaring 20's was a glamorous decade that's fun to re-live, especially when you revive Prohibition for the night. Turn up the jazz and dance to the Charleston!
Decorations: Show off your Art Deco pieces and incorporate feather accessories. They'll help you transform your place into an old-fashioned Speakeasy. Don't forget to make guests whisper a secret password to gain entry! For all necessary party supplies head to our NYC and Suffolk locations.
Western Murder Mystery
The Party: Treat your friends and family to a suspenseful evening in western settings.
Decorations: Give your home a rustic setting for the evening with faux trophy heads, wood furniture and lighting the fireplace.
We hope that you will find these few ideas helpful. Head for Party Glitters locations for all your party needs.