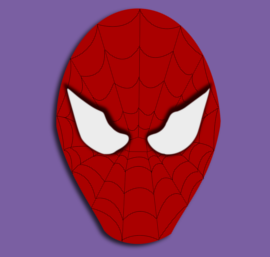 Here a few tips on how to organize costume party for your child. Whether your child is a fan of Pokemon, Superheroes like Superman or Batman or Suicide Squad members like Joker or Harley Quinn; Party Glitters locations in Brooklyn, Queens and Long Island has got you covered.
Stay At Home
The easiest way to save money on a party is to have the party at home. This saves on any costs you might have had to pay for a venue such as a pizza restaurant, roller rink, arcade, and others. We carry a variety of party supplies and decorations at all our New York locations.
Themes and Decorations
Making your own decorations is also a money saver. There are many ways to create great decorations using tissue paper, crepe paper, etc., which are all inexpensive purchases. For example, tissue paper can be used to create flowers and pom pom balls to name a few. Having a theme is also a great way to save money, as you can create decorations to go with your theme and use your own household items to decorate as well. Don't forget to stop by our locations in Queens to pick up party balloons that add festive atmosphere to any party.
Thrift Store Shopping
Thrift stores are great places to find affordable items for almost any costume. By shopping for yours and your family's costumes at thrift stores, you are saving money on purchasing a costume for every member of your family, which could really blow your budget.
Create Costumes At the Party
By creating paper masks for costumes, this not only give the children an activity, but it also saves on money. Paper plates are very inexpensive and you can use markers, paint, and crayons that you more than likely already have. Have a monster-themed party and create paper mask monster faces. This could also be used for many more themes such as animals and cartoon characters, just to name a few. You could also consider having a hat party where everyone wears a crazy hat, or a color themed party, where the guests dress from head to toe in your child's favorite color.
And for elaborate costumes and party decorations, visit Party Glitters in Brooklyn, Queens, and Long Island. We carry the greatest selection of Pokemon and Suicide Squad costumes, party favors and supplies.
Read more