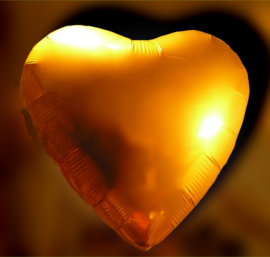 Here at Party Glitters in Suffolk County we have a few tips on how to decorate your wedding.
Balloons are a festive and affordable way to decorate your wedding reception. Although you may not think of balloons as sophisticated décor, they can be made into stunning displays for modern wedding receptions.
Wedding Balloon Arches
Guests can enter the reception site through a simple wedding arch made with balloons. Arches can also frame cake and dessert tables as well as the head table.
For couples who want a traditional arch, you can also dress it up a little. Consider having the arch reflect your overriding theme, like a rainbow colored arch or grapevine and ivy crawling up an arch. Add large floral arrangements to the end of each side of the arch. This adds a touch of elegance to the arch. You can also have large balloons displays along the reception entrance aisle.
Head Table Arch
The head table can be highlighted with a balloon arch. Have one made in your wedding colors and added as a backdrop over the bridal party. Add hanging balloons to help create the scene and large pedestal arrangements at each end.
Table Decorating With Balloons
Balloons add interest and appeal for table decorations.
Centerpieces
Incorporate balloons into your reception centerpiece. The height adds visual interest, drawing the eye upwards, and you make the most out of reception spaces with high ceilings.
Head Table Backdrop
The head table is often a focal point for the reception. Make it one to remember by creating swags behind the table and along the front of the table. Large shapes like double hearts can be hung behind the couple. Add large balloon trees, topiaries or columns to the ends of the head table. Lights strung near or with the balloons can look stunning in soft lighting.
Cake Table
Create a unique cake table look by doing it with balloons. Small Mylar or latex balloons can be fashioned into a cake topper. Set up bride and groom figures made with balloons next to the cake. Hang a balloon swag made of an accent color on top of a tablecloth in the main wedding color.
Balloon Ceiling Decorations
Balloons are often hung from the ceiling at wedding receptions. This utilizes a large space and helps fully decorate the area.
Above the Bridal Party and Guests
Put colorful balloons above the bridal party or space them across the entire reception areas. Balloons can be filled with helium and allowed to float as they cover the space or you can create clusters.
Balloon Drop Over Dance Floor
Hang balloons above the dance floor using netting. At a designated time, have them "popped" or released and they will fall down upon guests. This is a fun twist to your reception decorations.
Additional Balloon Decoration Ideas
Plenty of spaces in the reception area can be accented with balloon decorations. Don't feel like you're limited to the entrance, ceiling, and tables.
Wall Display
A wall display creates a nice backdrop for photos and is an interesting alternative to traditional fabric backdrops. Hang up words and phrases like "I Do", "Mr. & Mrs.", or even your initials in a monogram formation. Use your colors and theme to tie the design into your wedding.
We hope that you will find this tips helpful. For all your balloons and party supply needs head to our stores in Brooklyn, Queens and Suffolk County, Long Island.
Read more