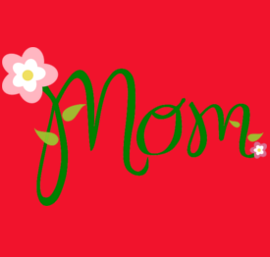 Here are a few tips and suggestions to make 2019 Mother's Day in New York, Brooklyn, Queens or Long Island the best party ever.
Mother's Day is the time to make mom feel special and let her be on top of the world. It is also a day to be close to mom and have some fun together.
Throwing a party lets you do all these, and with absolute ease! But it needs some careful planning and preparation to organize a successful bash. Head to Party Glitters in New York City for best deals on Mother's Day party supplies and decorations.
If you plan to throw a surprise bash, draw up a list of some of your mom's close friends and relatives and send them invites before the big day. You can get some colorful cards printed or create some of your own. A handwritten letters, composed in the right way, can make good invitations.
Decoration plays a prominent part in setting the right mood of the party. A proper decoration is a reflection of the taste of the host and can make a memorable party. Flowers form a safe decoration item and add loads of beauty to your party venue. Greeting cards, festive banners, balloons and even homemade crafts can make the ambience more colorful. Check out Party Glitters party supply store on Long Island.
We hope that you will find these tips useful. For all party supplies and decorations visit Party Glitters party supply store in Brooklyn, Queens, Long Island.
Read more