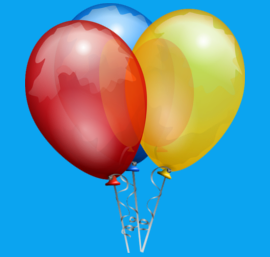 Here are a few ideas party ideas for summer parties in Brooklyn, Queens, New York and Long Island. It's time to enjoy the outdoors and celebrate with a summer soiree or two. Here are six sizzling outdoor summer party ideas for kids, teens and adults that are sure to create lasting memories.
No matter what kind of party supplies you need, you can save with Party Glitters
1. Glow in the Dark Party
These parties are all the rage with kids this summer. A trip to the Party Glitters location in Brooklyn will set you up with all the glow in the dark bracelets, necklaces and balloons you need.
2. Outdoor Art Party
Inspire kids' imaginations with an outdoor arts and craft party. Paint, build and create masterpieces to take home. Visit Party Glitters store in Queens for balloons and other outdoor party supplies.
3. Teen Hawaiian Luau
Bring the sandy beach to the poolside with a Hawaiian luau complete with a tiki bar with virgin cocktails. End the evening with a poolside dance or limbo contest.
4. Rock Star Party
Your teens can find their inner diva and rocket at this rock star themed party. This is one that your younger teens will enjoy.
5. Nautical Party
Classic but chic, nautical parties capture the essence of summer.